Hey FOSS enthusiasts!
Join us for the final FOSS Kochin Monthly Meetup of 2023!

Date: November 25th, 2023

Venue: IBM ISL Kochi
Don't miss out on this opportunity to connect with like-minded individuals, discuss the latest in open source, and celebrate the achievements of the year.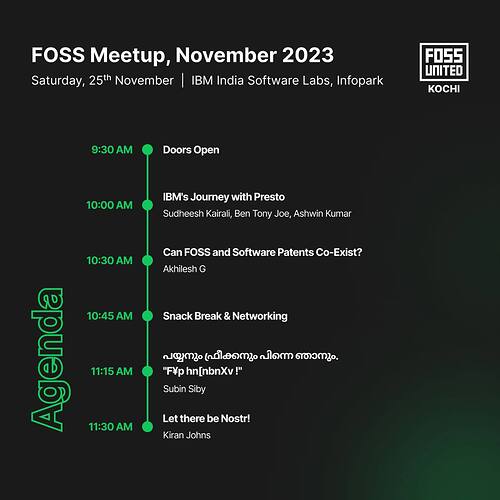 Please RSVP at Registration Is Now Closed to confirm your attendance.
Looking forward to seeing you all there!
Cheers,
The FOSS United Kochi Team