I'll take the opportunity of adding the first post to this new category

A few months back I worked on a side project Doggo which is a command line DNS utility (much like dig). The output of dig is a bit noisy and the flag usage is not really straightforward (atleast without referring to Man pages). I use dig a lot at my work, and also happened to chance upon another project (written in Rust) dog, which was the primary motivation for me to write a similar tool in Golang.
It supports a wide range of DNS Transport protocols (DoH, DoT, DNSCrypt etc), colored output on Terminal, JSON reports etc.
It's available as a Binary, Docker Image, REST API and a frontend tool as well (which @knadh helped me with) .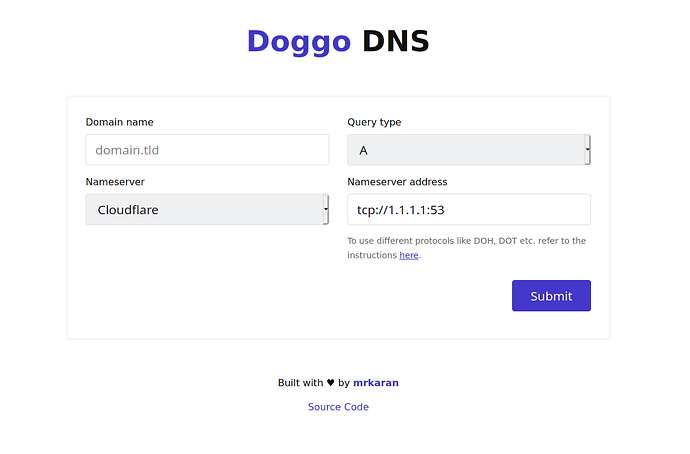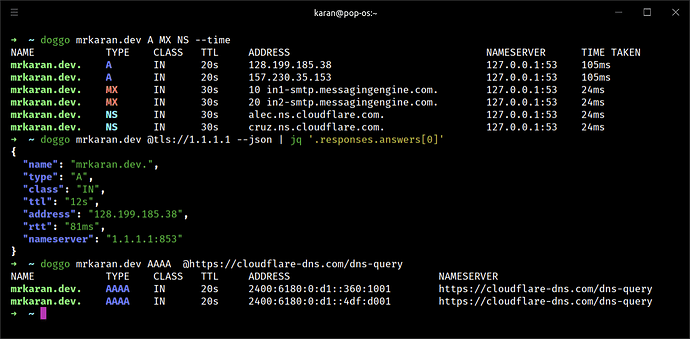 I'd love any kind of feedback + feature requests on this