Hi FOSS Community!
I am starting a new livestream series on Build With Hussain YouTube Channel: #BWHforFOSS, in association with FOSS United. In this special series, I will be joined by builders from the FOSS community, where they will showcase their FOSS project and build something live!
To kick of Season 1, Shivam Mishra, Lead Product Engineer at Chatwoot is joining me to showcase Chatwoot app and also build a new feature live!
Join us live this Saturday at 6PM IST! (11th November, 2023)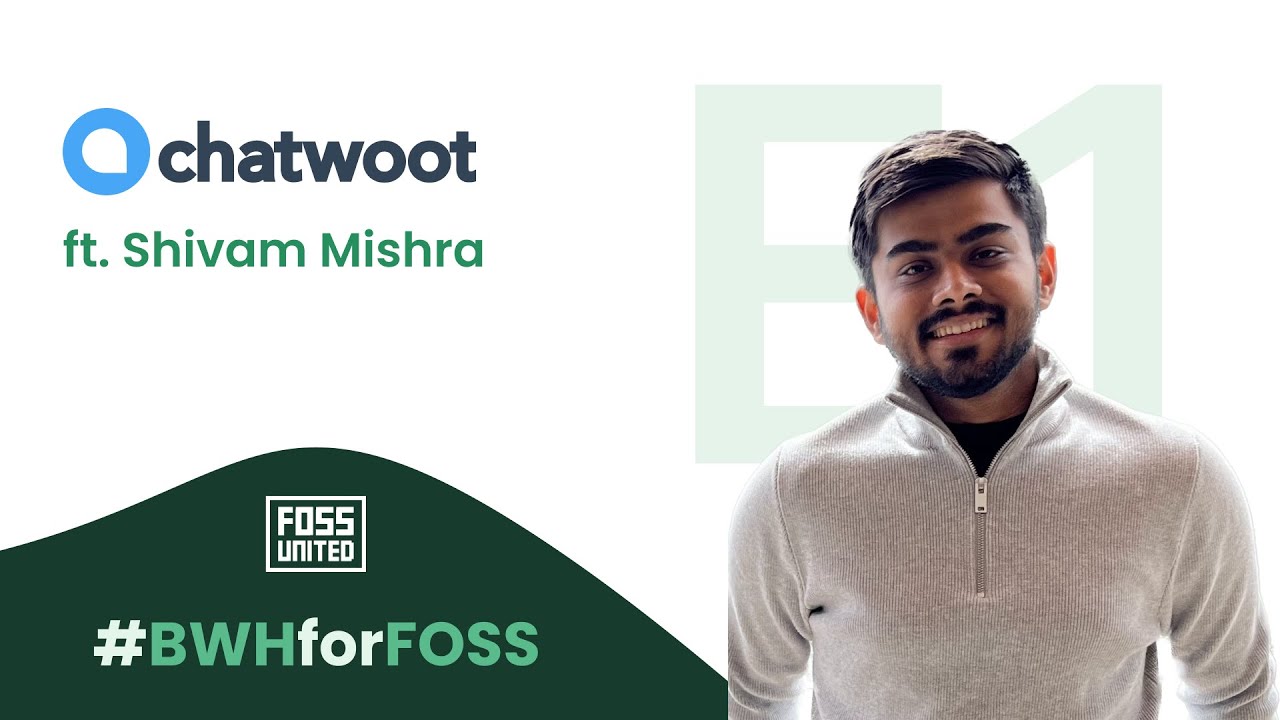 Up Next?
In upcoming episodes, I will be joined by Builders from popular open-source projects like Hoppscotch, Tooljet, Bruno, and more!
Stay Notified
You can visit the official buildwithhussain.dev website to check all episodes and to sign up for notifications!
Want to Join?
If you are also building a FOSS project from India and want a platform to showcase your Project and to #buildinpublic, let's collaborate!