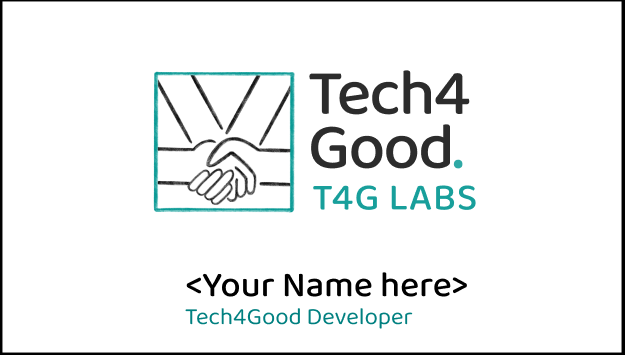 At Tech4Good T4G Labs, We Love

Change makers.
We think Change making should be simpler, collaborative and scalable.
We help build technologies that makes it easier for change makers to amplify their impact. At least, to the degree that change makers like concerned citizens, NGOs, Government don't have to worry about tech and can focus on the needs of the vulnerable communities they work with.
We are a small, committed, diverse team of full time team members, interns, volunteers. Do connect with us on LinkedIn (Solving problems makes us happy and being useful makes us even more happy.
We are looking for Team members who are either full time ( if you have 3+ years) or interns( 0+ years ) who are seeking to be full stack developers and want to learn/ work on any of the following framework(s) that we love
To know more and apply visit us on https://t4glabs.discourse.group/t/tech4good-full-stack-developer-s-frappe-sunbird-flutter-python-js-dart-full-time-interns-freshers-volunteers/267